What to Expect when Recovering from Breast Augmentation Surgery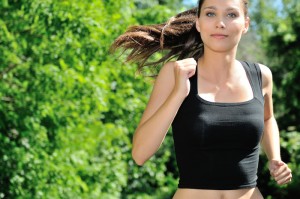 Like any surgery, it is important for breast augmentation patients to know what the recovery process entails. This allows them to plan accordingly and better understand their limitations as their body heals. Although everyone heals differently, patients can expect similar progress throughout the recovery process.
I typically tell patients they will need three to five days off work after surgery. To minimize any pain or discomfort, oral medication can be taken. Most patients feel comfortable enough to quit taking the muscle relaxants and pain medication about two weeks after surgery.
At one week patients should be able to lift less than 10 pounds, at two weeks less than 20 pounds and at three weeks less than 30 pounds. Most patients can begin fast walking at two weeks, lower body exercise and jogging at three weeks (with proper bra support), and running with minimal limitations at four weeks. I tell my patients to avoid isolated chest exercises and pectoralis strengthening for at least three months after the surgery.
Schedule a Consultation
For more details regarding recovery following the breast enhancement procedure, please contact us to schedule your consultation.