Is Liposuction Permanent?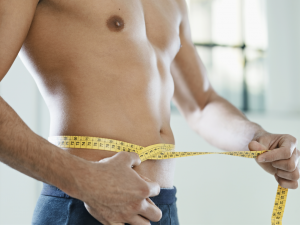 Liposuction has long promised to permanently remove excess fat from stubborn areas, and research has shown the procedure lives up to its promise. Studies have shown that fat cells do not return to treated areas, nor do they redistribute to untreated areas of the body.
Liposuction does not change your ability to gain or lose weight, but it does permanently reduce the amount of fat in the problem areas that are treated. Postoperative studies over the past 30 years continue to reveal that for any given weight you will be in the future, your proportions will be better after liposuction, as long as you do not experience extreme weight gain.
Liposuction continues to be one of the most popular cosmetic surgical procedures, and men, in particular, benefit from the targeted, sculpting effect that liposuction produces. Diet, exercise, and maintaining a normal weight are still of utmost importance, but liposuction provides a tool to fine-tune the male body for problem areas that remain.