How Much Does Breast Reduction Cost?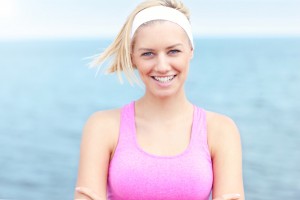 Breast reduction surgery is designed to reduce the overall size of the breasts while also lifting them to achieve a more proportionate, youthful appearance. The cost of this procedure will vary based on a number of different factors, including the credentials and expertise of your plastic surgeon, the geographic location and/or community in which his or her practice is located, and the particular surgical facility where the operation is performed.
If insurance does not cover the expense your procedure, the typical cost of breast reduction surgery here at the Plastic Surgery Center of Austin is approximately $8,500, which includes the hospital fee, general anesthesia fee, surgeon's fee, and pathology fee. Since your breast reduction will be customized to address your unique needs and goals, supplementary costs may be added based on the complexity of your operation.
In many instances, however, health insurance may cover all or part of your breast reduction, depending on your particular plan and provider. To determine if your procedure is covered, a letter that includes photos from the neck down can be sent to your insurance company in order to obtain pre-certification and pre-determination. Should the surgery be approved, you will then be responsible for any co-pays, deductibles, and/or coinsurance(s) associated with your plan.
For a more personalized estimate of how much breast reduction may cost, I encourage you to schedule a consultation at the Plastic Surgery Center of Austin. During this time, a careful examination can be performed to assess your needs and goals, and a close approximation of what your procedure may cost can be provided.
– Dr. David Mosier, Board Certified Plastic Surgeon
Contact Our Practice
If you are considering breast reduction surgery and wish to schedule a consultation at our office, please contact us today.