What Will My Scars Look Like After Breast Reduction?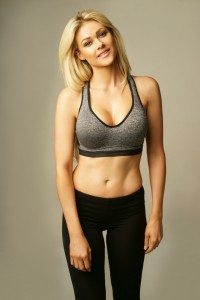 For some women, disproportionately large, heavy breasts can often lead to severe pain of the neck and back, an inability to participate in a variety of regular activities, and even feelings of self-consciousness when wearing certain articles of clothing. Designed to reduce breast volume while providing a subtle lift, breast reduction surgery can help many individuals achieve a more comfortable and proportionate breast size and shape, typically decreasing or eliminating the discomfort related to overly large breasts.
If you are considering breast reduction surgery, it is important to understand all aspects of the procedure, including potential scarring. In general, incisions used for this operation will be made around the outside of the nipple, vertically down the underside of the breasts, and sometimes horizontally along the inframammary crease. As a result, scars from a breast reduction typically manifest in the shape of an anchor. The thickness of scarring varies greatly depending on the patient's skin type and ability to heal, though scar creams, silicone pads, and other modalities may be used in an attempt to minimize their appearance. For the majority of women, breast reduction scars can generally be concealed by a standard bra and most swimsuit varieties.
Ultimately, great care is taken at the Plastic Surgery Center of Austin to make sure all incisions heal as inconspicuously as possible, and I have found that any hesitations patients have about potential scarring are typically far outweighed by the excellent results achieved through breast reduction surgery.
– Dr. David Mosier, Board Certified Plastic Surgeon
Contact Our Office
If you have any additional questions about breast reduction scarring, or if you would like to schedule a consultation at our practice, please contact the Plastic Surgery Center of Austin today.