Approach to the Mommy Makeover Procedure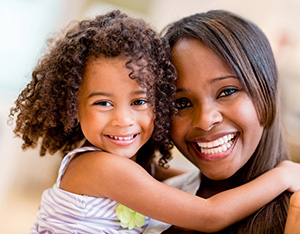 My last blog post – the second of this series – centered around candidacy for a mommy makeover. In this third entry I will reveal my unique approach to the procedure, including how I establish a relationship with the patient and conduct a procedure that involves multiple surgeries. To get caught up, check out: Candidates for a Mommy Makeover.
Establishing Trust
My approach to determining expectations and goals for a mommy makeover starts with the simple act of listening. I believe one must spend time hearing what the patient desires rather than delegating this task to a cosmetic counselor or a nurse. As the plastic surgeon, I take the responsibility of being in charge of finding out what the patient's needs are and what her body looks like, and then – based on years of experience as well as an understanding of what can be accomplished – I can come up with a solution that can be tailored to her specific anatomy.
Additionally, I must deliver an honest assessment (without any sugarcoating) so the patient knows exactly what to expect, including what I cannot realistically accomplish. This is the core of the special relationship the plastic surgeon must have with their patient, and I believe my ability to make this bond and gain trust enables my patients to achieve superior results.
Surgical Approach
In planning for the surgery, I generally recommend a single stage procedure to accomplish our goals, and this can usually be done without difficulty. A breast and abdominal combination procedure will typically take around four to five hours, depending on the extent of what needs to be done. The most common procedures I perform during a mommy makeover include breast lift, breast reduction, breast augmentation, breast augmentation with a lift, tummy tuck, and liposuction.
I can often operate for about eight hours if need be, but after that I feel it is time to save any additional surgery for another day (this is usually not the case with a mommy makeover). From the patient's perspective, limiting factors for an extended surgery will often pertain to recovery time, financial concerns, family and job responsibilities, or other personal issues.
Stay Tuned
To learn more, stay tuned for my final installment of this blog series in which I will discuss recovery from a mommy makeover.
Contact the Plastic Surgery Center of Austin
To schedule your mommy makeover consultation with Dr. Holzman or Dr. David Mosier, please don't hesitate to contact the Plastic Surgery Center of Austin today.